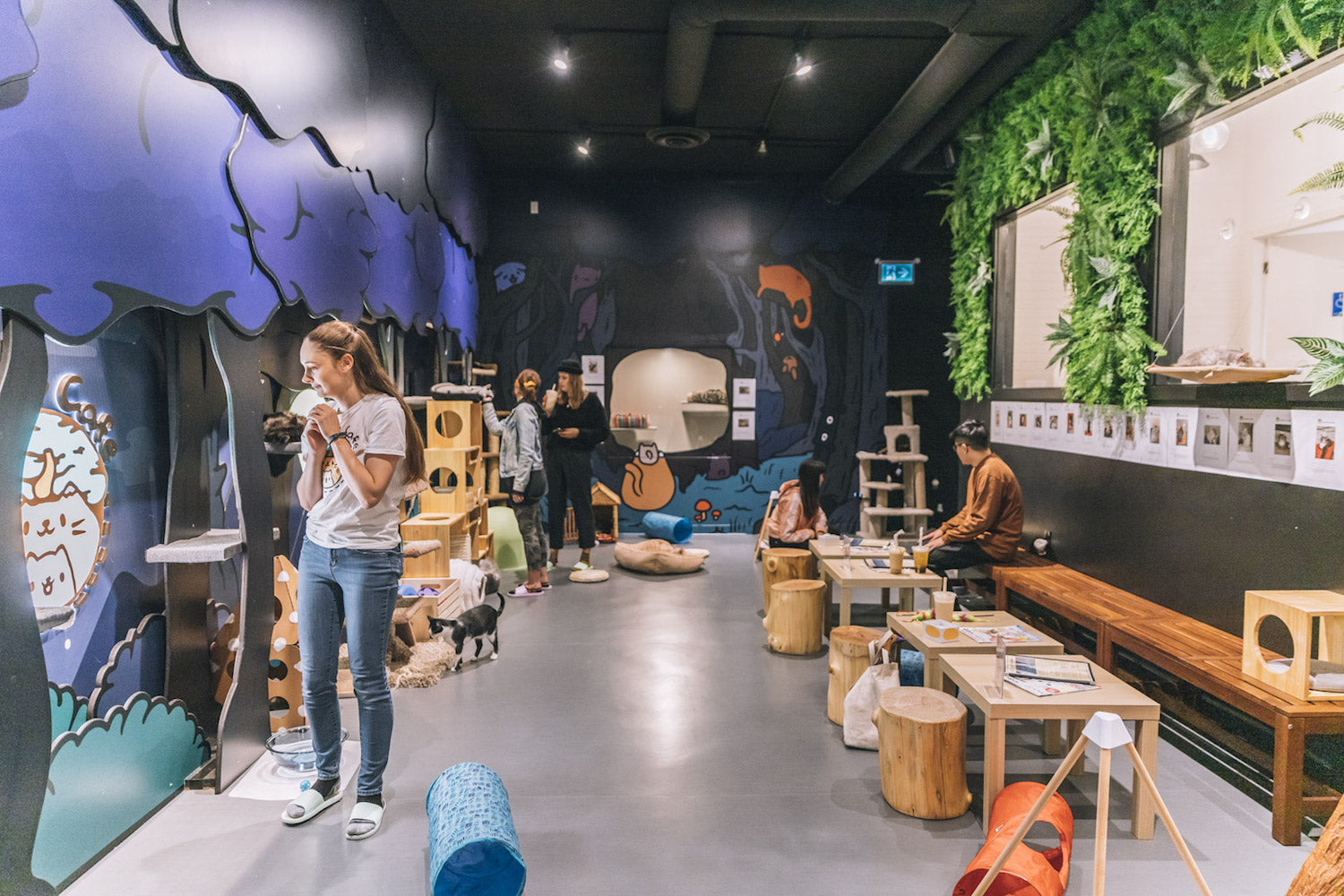 Welcome to the Cat Forest
Catoro is a rescue cat cafe in Vancouver, Canada. We serve delicious bubble tea and also sell a carefully chosen selection of high quality pet supplies. Guests can visit Catoro to meet and interact with our 15+ adoptable rescue cats. In turn, our environment helps socialize cats so they can learn to trust humans and find loving forever homes.
BOOK YOUR VISIT
Tintin's Journey
Tintin declined quite rapidly after arriving at Catoro. We think that at some point in his life, he had contracted a strain of the feline coronavirus which had mutated into feline infectious peritonitis - known more commonly as FIP. Tintin is from Saudi Arabia. He was found abandoned and was scooped up by an amazing woman named Helen who works in Saudi Arabia and runs a completely self-funded animal rescue. When she isn't able to rehome cats locally, she pays out of pocket to have them flown to us. 
Read More
A monthly subscription box to enrich your cat's life.
View details
Show Your Love with Catoro Merch
View all
Our Adoptable Rescue Cats
Here at Catoro, we don't have any cats who are considered permanent residents. Our goal is to adopt out every cat that comes through our doors.
View All Available Cats
Join the Fan Club
Be the first to hear about new adoptable rescue cats, special events, new product arrivals, sales and important Catoro news!
Private Bookings Available
Book your next birthday party, corporate team building, networking event, or meetup at Catoro.
Find Out More